MSIG Indonesia Supports Toyota EV Smart Mobility Project Launching
As part of our commitment to contribute to the preservation of the natural environment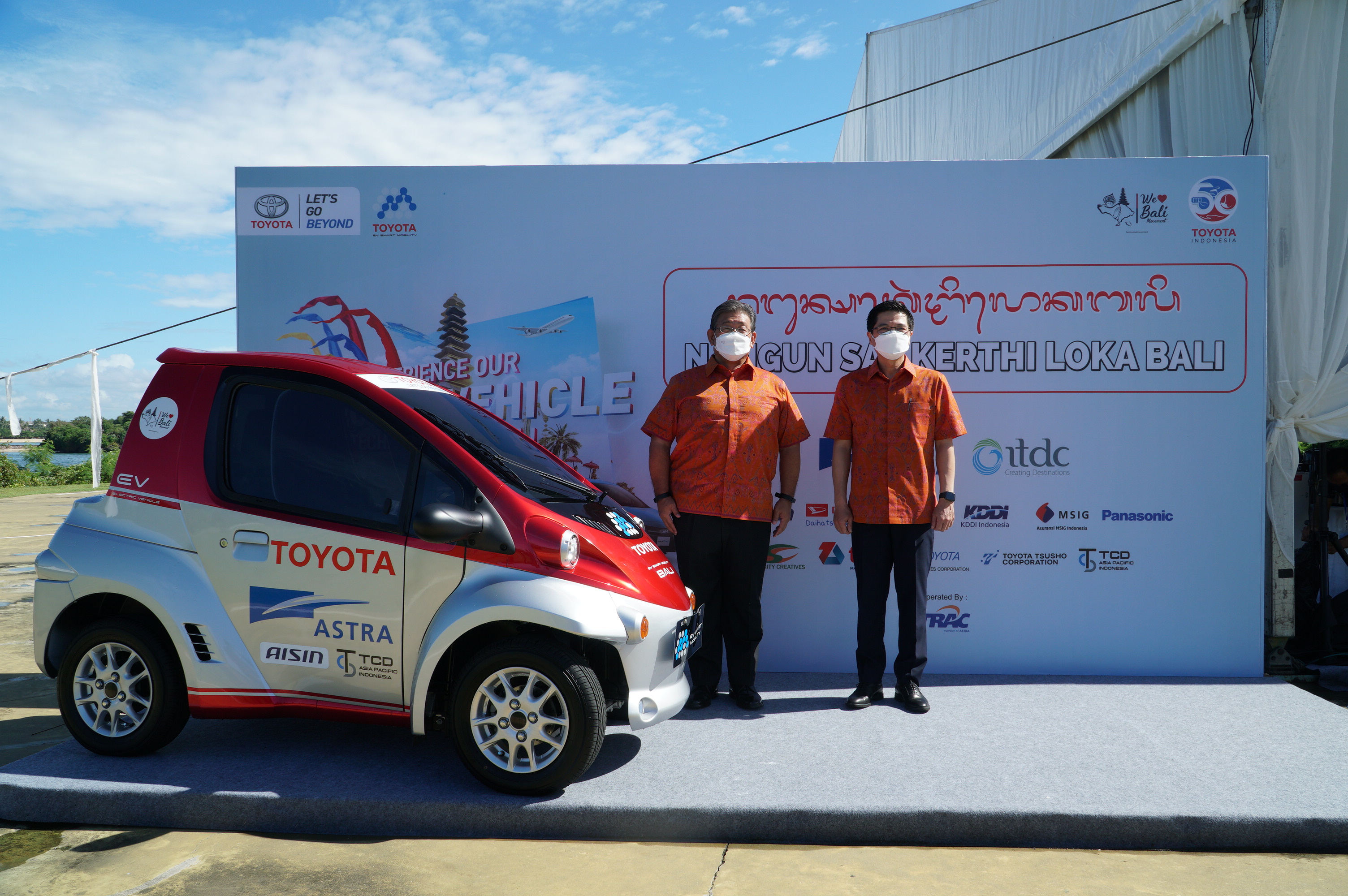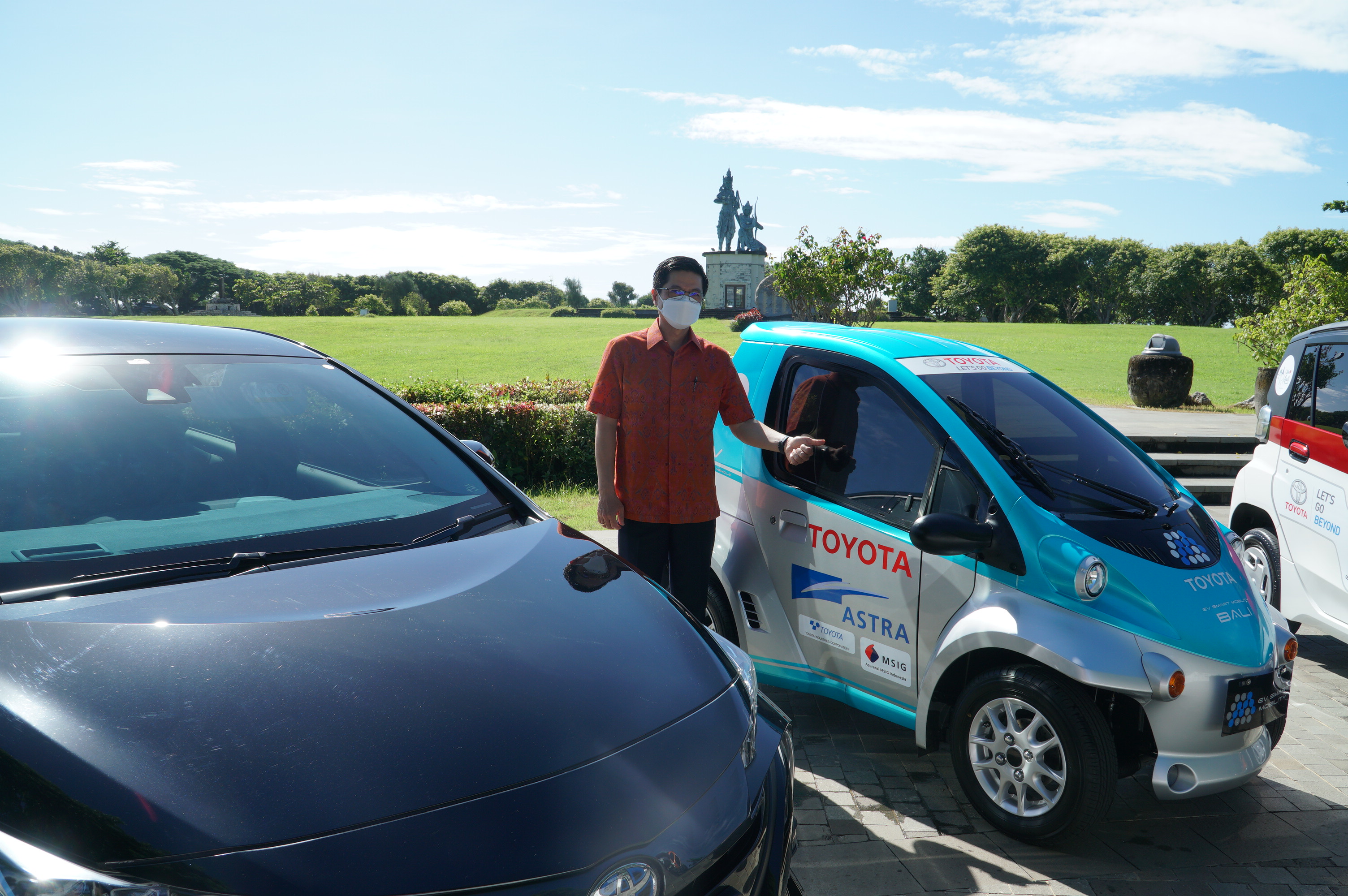 Jakarta, April 1, 2021. MSIG Indonesia supports the launch of Toyota EV Smart Mobility Project in Nusa Dua, Bali. This support is reference to MSIG Indonesia understanding of the alignment between the Toyota EV Smart Mobility and MSIG's corporate mission, which is to contribute to the development of a dynamic society and help ensure a healthy future for the Earth and biodiversity for a sustainable future. This mission is the basis for MSIG Asia, the parent company of MSIG Indonesia, to actively participate in efforts to protect biodiversity nationally and regionally.
As a general insurance provider company that has been operating for 45 years in Indonesia, MSIG Indonesia has a wide selection of general insurance products that are able to answer the needs of the Indonesian people, both commercial and personal needs. Some of the personal insurance needs including Travel Insurance, Personal Accident Insurance, Homeshield Insurance, Ladies Car Protection Insurance and Motor Vehicle Insurance. Up until now, our Motor Vehicle Insurance not only provides guarantees for owners of fossil fuel cars but also electric cars in Indonesia. This of course would encourage people to be more optimistic of electric cars since it can be an alternative vehicle that is safe and environmentally friendly.
Bernardus P. Wanandi, Vice President Director of PT Asuransi MSIG Indonesia, expressed his appreciation for Toyota's initiation of the launch of the Toyota EV Smart Mobility Project and is ready to support any related activities in it, in order to make this extraordinary project a success. "We are very proud to be able to participate in the launch of the Toyota EV Smart Mobility Project and are ready to support this activity in the future. We are confidence that this project is able to inject enthusiasm amidst the weakening of the Indonesian economy to rise with considering environmental ethics in its implementation. We also support the selection of Nusa Dua, Bali as the location of this project launching location, since this will help the tourism sector in Bali which has been hit by the pandemic, "he said.
Quoted from the press release for the implementation of the Toyota EV Smart Mobility on Wednesday, March 31, 2021, Susumu Matsuda, President Director of PT Toyota-Astra Motor (TAM), stated that, in the future, Toyota will not only provide transportation, but more than that, they will also want to be able to provide all the mobility needs of the diverse Indonesian people, including the need to improve the quality of life and preserve the surrounding environment.
The electric car is a vehicle for "the future" that can be a solution to save the Earth. In order to support the development of the electric car industry, since 5 years ago, Indonesian Government through the Ministry of Industry has encouraged automotive companies to produce low cost green car (LCGC) vehicles with electric power, because electric cars are expected to be able to help reduce emissions levels generated from the transportation sector.
Several policies related to this 'future car' have been prepared, such as zero percent transfer fee for electric vehicles, and zero percent down payment for electric vehicles, as well as exemption from PPnBM (sales tax on luxury goods) for plug-in hybrid electric cars, electric vehicles and battery electric vehicles. Meanwhile, in order to prepare a massive electric vehicle ecosystem in Indonesia, the government through the Ministry of Transportation (Kemenhub) has officially issued a regulation on the conversion of conventional motorbikes to battery-based ones. This rule is contained in Peraturan Menteri Perhubungan Nomor 65 Tahun 2020 concerning the Conversion of Fuel Motorcycles into Battery-Based Electric Motorbikes.
Furthermore, Indonesia is one of the countries that has signed to The Paris Agreement, an agreement in the United Nations Framework Convention on Climate Change concerning mitigation of greenhouse gas emissions, adaptation and finance. The agreement is stated in Undang-Undang Nomor 16 tahun 2016 concerning Ratification of The Paris Agreement, the overall energy sector is targeted to reduce emissions by 314-398 million tons of Co2 by 2030, through renewable energy programs, energy efficiency, energy conservation and the application of clean energy technology.
Of course, support from various parties, including the private sector, is needed in realizing the achievements of sustainability and green economy set by Indonesian Government. Therefore, we believe our participation in the launching of Toyota EV Smart Mobility is the right opportunity to contribute not only to nature conservation but also to encourage nature and culture-based tourism, especially amid the economic depreciation due to the COVID-19 pandemic.
Back