MSIG Indonesia Wins Insurance Market Leaders Award 2021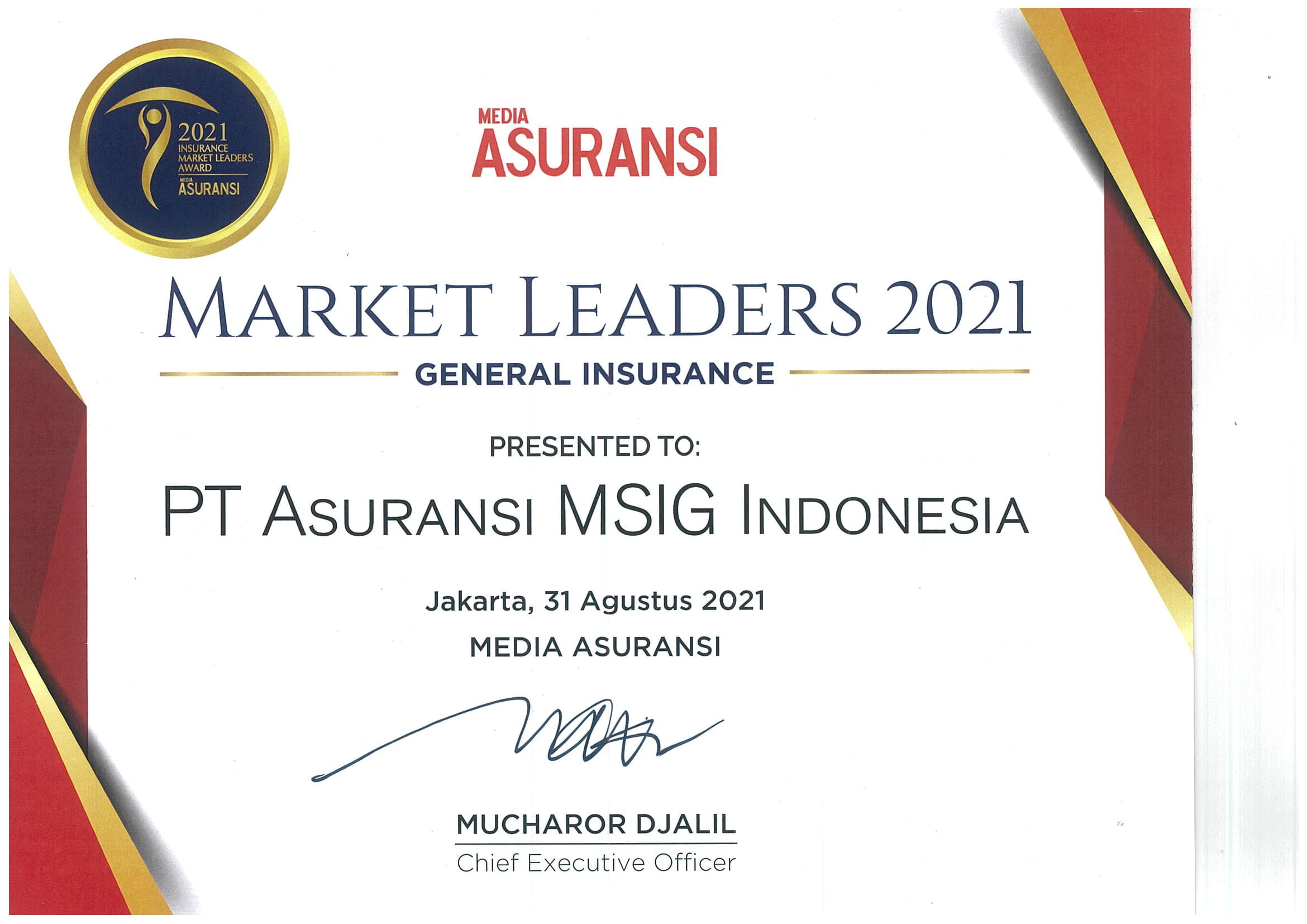 MSIG Indonesia won Insurance Market Leaders Award 2021 granted by Media Asuransi.
This has been the third time, MSIG Indonesia received this special award.
The Insurance Media Research Institute (LRMA) determined that there were 15 life insurance companies with the largest premium income in 2020 and 15 general insurance companies with the largest gross premiums in 2020 that had passed the selection. Media Asuransi granted appreciation for Market Leaders 2021 to 30 life and general insurance companies through the 'Insurance Market Leaders Awarding 2021' which was held virtually, Tuesday, August 31, 2021.
Quoted from a press release published by Media Asuransi, MSIG Indonesia is include to 15 largest general insurance companies category.  LRMA's research results show that the general insurance industry's 2020 gross premiums contracted by 3.79 percent to Rp. 57.66 trillion compared to 2019 of Rp. 59.93 trillion. The gross premium growth of 15 general insurance companies with the largest gross premiums (general insurance market leaders) slightly corrected 0.62 percent to Rp37.74 trillion compared to 2019's gain of Rp37.98 trillion.
From that side, it can be seen that most general insurance companies are included in the list of the 15 largest in this industry, their market share of gross premiums is increasing. The LRMA study shows that the market share of these 15 general insurance market leaders as of 31 December 2020 was 65.46 percent, an increase compared to 2019's market share of 63.37 percent.
This impressive achievement is an encouragement for us to keep up our commitment in providing security in the field of general insurance and satisfaction to customers.
Back