At MSIG Indonesia, we are playing our part to secure the future.
Paliyan Wildlife Sanctuary
Restoring the forest to sustain communities and fight climate change
Biodiversity Fun Class
Empowering future generations through biodiversity education
At MSIG, our core mission is to contribute to the development of a vibrant society and help secure a sound future for the planet, by enabling safety and peace of mind through the global insurance and financial services business.
With a raft of unprecedented and evolving challenges that society is facing today—more complex and larger-scale disasters and accidents, climate change, depleting natural capital, demographic ageing, surging healthcare costs and debilitating inequality—we are working to integrate the United Nations Sustainable Development Goals into our own business goals; as we aim for our products and services to help make society more resilient and sustainable.
Here are some of the progress we have made so far: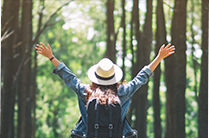 TravelEasy Pre-Ex
(MSIG Singapore)
Offers equal opportunities for travellers with stable and controlled pre-existing illnesses to enjoy travel insurance coverage.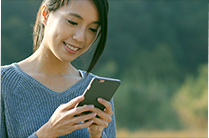 Save Trees, Save Earth
(MSIG Hong Kong)
Reduces paper usage by adopting digital copies via eCommerce and a mobile app. Over 800 trees have been saved since 2014 (that's more than 50% of the trees in Kowloon Park).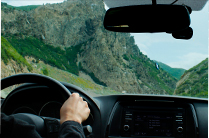 Telematics
(MSI Japan)
Promotes safe driving, greater road safety and added security for society at large, plus peace of mind for loved ones waiting for drivers to return home.
The importance of aligning our corporate activities with the interests of the world is key to ensuring sustainable societies and our very existence. As we continue with our sustainability journey in the region—with a focus on biodiversity—we are helping to ensure that we have a thriving society and a planet for the future generation.
&nbps;
What we've learned about
biodiversity
What we've learned about
biodiversity
Life on Earth consists of millions of species of plants, animals, insects and micro-organisms, spread across different ecosystems—from rivers and rainforests to deserts and oceans. This vast variety of life and the habitats that support it is called biodiversity. 'Bio' means life, and 'diversity' means variety.
Why is biodiversity
vital to our future?
Why is biodiversity
vital to our future?
Our world is like a web made up of many strands, each representing the different living species within an ecosystem, all connected together. Forests are homes to animals. Animals consume plants. Bees and other insects help in plant pollination. Plants need healthy soil to grow. Soil is fertilised by fungi that decompose biological matter. Each species, no matter how small, has a role to play in the natural ecosystem and maintaining a planet with a population of more than 7 billion people. When one connection is broken, the whole web becomes more unstable and less resilient.
Biodiversity is fundamental to thriving communities and vital to the well-being of our planet. It is at the heart of Earth's life-support systems, which we all depend on. Mother Nature's natural ecosystems and rich biodiversity are crucial in providing us with many wonderful and invaluable things that we take for granted:

A stable supply of food

Clean water

Medicines

A source of oxygen

Economic activity

A stable climate

Less natural disasters
Why is biodiversity
UNDER THREAT?
Why is biodiversity
UNDER THREAT?
Over the past 40 years, populations of mammals, birds, fish, reptiles and amphibians have, on average, declined in size by 60 per cent in just over 40 years*, and is expected to drop even further.
Unfortunately, the main reason for this tragic loss of biodiversity is us—the human race. We have cut down forests, released greenhouse gases into the atmosphere, and filled our rivers and oceans with plastic and harmful chemicals.
Irresponsible consumption of resources and unsustainable developments have also destroyed the natural habitats of countless species and consequently accelerated the rate of global warming and worsened the impact of natural disasters. However, while humans may be the cause, we can also definitely be part of the solution.
*Source: Wildlife population has fallen by 60% in just over 40 years. (WWF Living Planet Report, 2018)
Discover how MSIG is making a difference in Asia
300000

Trees planted in over 350 hectares of land

185

Households trained in planting methods

337

students educated on biodiversity and the environment

97057

Seedlings distributed to encourage planting

165

Teachers trained in environmental education

23

ADDITIONAL BIRD SPECIES DOCUMENTED

21300

BABY MANGROVES PLANTED

22

Schools participated in environmental education

9

ADDITIONAL BUTTERFLY SPECIES DOCUMENTED