MSIG Indonesia Received a "Very Good" Award in General Insurance Category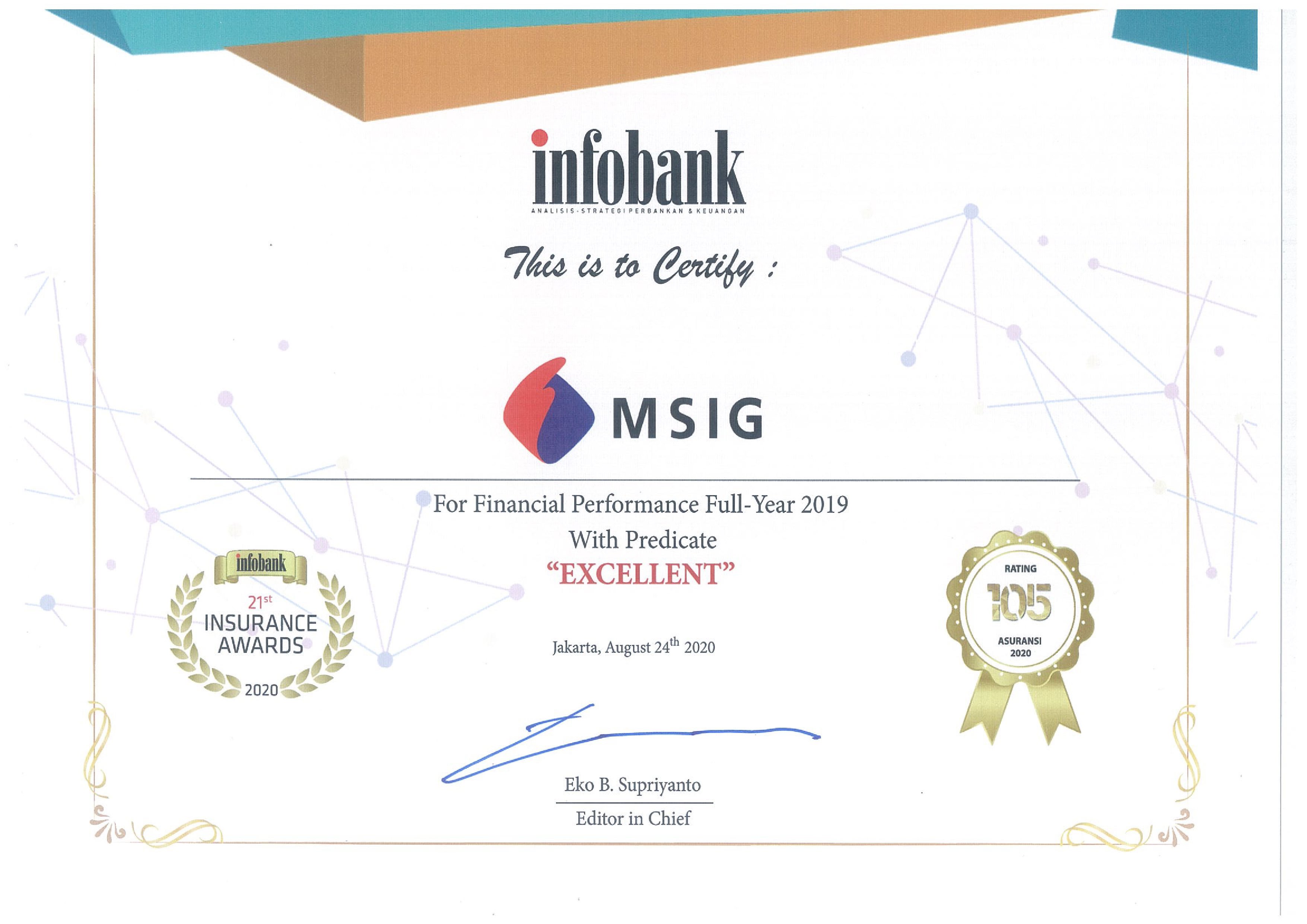 MSIG Indonesia successfully maintain its performance as one of the best in the group of general insurance in 2019, according to Infobank Magazine.  With an 87.88% average score, MSIG has achieved this prestigious position for 14 consecutive years, amongst 4 other insurance companies in the country who successfully gained this position.
According to Infobank magazine, this award is an excellent outcome from our consistency in managing our good performance. This result is also align with the growth of general insurance premium in 2019, 14.1% which exceeded the target number 14%.
Infobank Magazine has announced this award in its August 2020 issue of the magazine article. Due to pandemic situation, they substituted the annual awarding ceremonial to be virtual ceremony, which held on August 24, 2020.  
Back